The idea is strong, but until decentralized exchanges become more user-friendly, centralized exchanges will still be popular. With Decentralized Finance (DeFi) gaining steam, exchanges like Binance find ways to co-exist with innovations like DeFi. Binance Co-Founder and CEO Changpeng Zhao (CZ) said DeFi is an innovative space and investing decentralized exchanges will not be a challenge for regular exchanges.
Finance Management is a very basic thing to mankind. From, kids saving coins in their piggy banks to the complicated auditing system in the large organizations, everything is finance handling. Defi is ultimately designed to be the alternative for traditional financial systems we are used to be.
The phrases we often hear when it comes to defi are Financial libration, Decentralization, Defi tokens, Defi Protocols, etc, Actually, defi is the blanket term to represent any kind of financial activities on the smart contract.
DeFi – The "Money Legos"
Defi is popularly referred to as Lego money. In the lego game, Children build toys or buildings with the set of small blocks on their own creativity likewise, defi projects are built in a way to be connected in some other projects Thus, interoperability is the primary concern.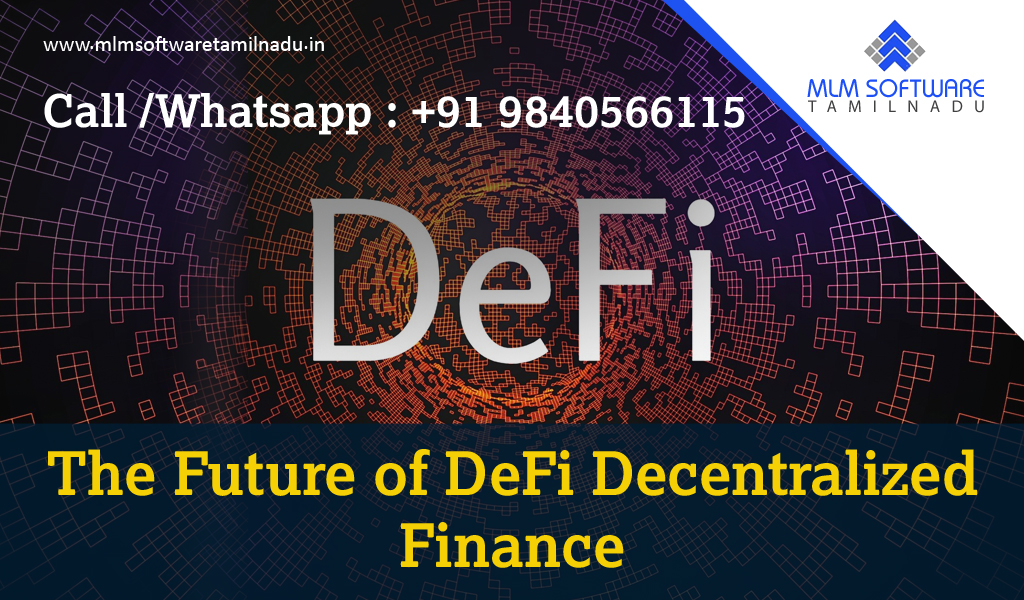 Interesting DeFi Projects
MakerDAO CDP tool
It is the combo of DAI and MAKERDAO, this makes the loan process more user friendly and simple. It let users use various crypto wallets such as Trezor, Metamask, Parity, etc
Compound
A compound made up of lego pieces of MAKERDao CDP tool, DAI, custom compound smart contract. It allows users to participate directly in the lenders market. It rewards the lenders with cTokens which are sell-able in the market.
Zerion
Zerion is the super combo of projects like MAKERDAO CDP Tool, Compound, Uniswap, Metamask, Imtoken, Trust wallet, and tokenary. Zerion lets wallet users take part in lending and uniswap let users swap tokens. Thus Zerion is built with multiple projects combo.
Totle
Totle is made up of multiple defi legos and specially focused on DEX platform. It allows users to move in and out in ERC 20 or auto swap tokens.
We are in the very initial state of defi, yet the real-world applications and projects of defi are just mind-blowing. Some defi tokens such as Aave, synthesis network token have risen marvelously for about three to four times in the year.
The Future Of DeFi
CZ, the CEO of Binance, told that Defi is the future and Binance invested more in defi projects and listed defi tokens. He also added that many defi projects fail to stand in the market, it does not mean the defi is not good.
Increase in Defi Tokens
As of now, there are more than 100 Defi Tokens in existence. Popular Cryptocurrency Exchanges like Binance, Okex, Huobi have already listed Defi tokens on their exchanges, in the future, we will definitely expect many new defi tokens and the many Cryptocurrency exchanges will list out the tokens for sure.
Crypto Lending would become Super simple
The most popular application of Defi is Crypto Lending, In the future, defi would bring the secured ecosystem for super-simple asset-based crypto lending that would be faster and simpler than the existing one.
Defi based Payment gateways
Defi based Payment geteways provide lightning speed transactions in seconds without the single penny as the cross border transaction fee. Many popular E-commerce sites would incorporate these kinds of payment gateways in their websites.
Birth of new Defi Lego Projects
Just like Compound, Totle, zerion, many amazing defi lego projects will take birth with superior functionalities.
Adoption of Defi in Fintech companies
Global Fintech companies would adopt Defi and provide Defi based services to their clients. Popular fintech such as Robinhood, Square, SoFi would revamp themselves.
Defi in Banking
Banking sectors would also include Defi now many countries are in the way to launch Central bank Digital Currencies to get involved in the digital revolution. There will be actually no wonder if banks adopt decentralized finance.
Decentralized Finance has geared up now and in the future, it will definitely make wonders if it provides user-friendly and high-security features.