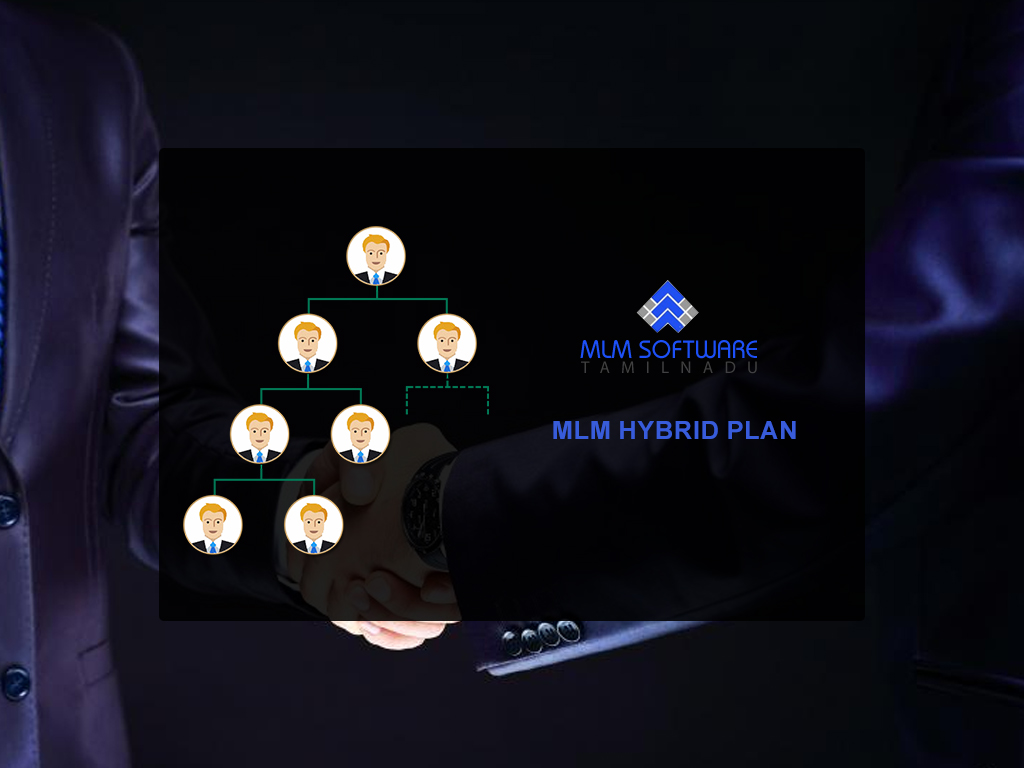 The Hybrid business plan is similar to binary compensations plan as it also has two legs (Organizations). Each sponsor has two existing distributors down line to him. They will get the percentage commission according to the profit of multi-level marketing company. Hybrid plan is a merger of the binary compensation plan and unilevel compensation plan. The best was taken out of both to eventually design a plan that is the most profitable in the industry. Hybrid Unilevel Plan consists of one sales force classification. Everyone is considered a distributor under this plan. There are no sales leaders. An affiliate is paid on distributors down to a specific number of levels.
The hybrid plan helps you grab more potential consumer & increase sales. As people with strong networking quality helps in growing the network and people with strong motivational quality. Several companies use binary compensation plan but prefer to have to pay out the structure of generation plan, hybrid plan is always a combination of the different plan so it's always beneficial for both company and networkers point. The Hybrid plan consists of the two mixing of binary compensation plan and Unilevel compensation plan. This plan consists of two legs. The recently sponsored is placed alternately in each of these legs- left and right continuously. It is beneficial if we find a balance between both legs. Hybrid plan is paid approximately 10% and 20% of the weaker leg. From this plan we can add the share Level compensation plan. It is reflected in the term matching bonus, or generation. This plan is highly profitable, and it suits better if we are a determined person.
Benefits of Hybrid MLM
The hybrid business plan helps you to grab more and more consumers as the multi-level marketing company can also stand their own business in quick time.
Hybrid plan is always combination of different plan so it's always beneficial from both Company & Networkers point of view.
There are bonuses on rank advancement.
The plan is lucrative if you are an entrepreneur who is hardworking.